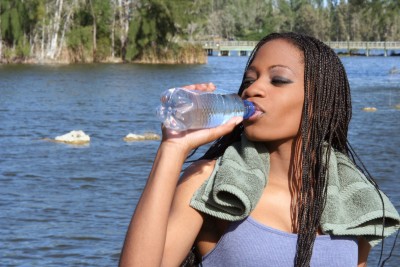 A recent study found that people who kept details of what they ate also found losing weight to be easier.
Obesity scientists in a clinic in the USA studied 123 overweight women. They followed them for a year. The women were divided into 2 groups with half asked to keep a daily journal of the foods they ate and when.
Interestingly, the women who did keep a journal also lost around 6 pounds more than those who just kept to a diet.
One of the researchers on the team, Dr. Anne McTiernan told reporters: "Eating in restaurants usually means less individual control over ingredients and cooking methods, as well as larger portion sizes."
She also suggested that keeping a journal isn't just about writing things down. Instead it has to be organised. The following tips can help. First, write down what you eat as and when rather than trying to remember by the end of the day.
Second, write down your feelings as you eat. For example, are you happy or sad; are you enjoying what you are eating, and so on.
Third, as well as noting the types of food you eat, note down how hungry you feel.
Fourth, measure the portions you eat and make sure you read any labels.
Finally, make sure you also record any slip ups. This helps to keep you on track.
Dieting for many people can be a problem. Writing down your thoughts and feelings can often help overcome any problems you encounter as it both monitors your progress and acts as a kind of therapy.