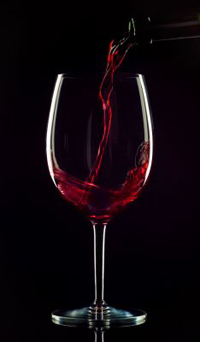 Researchers believe they have found a link between weight loss surgery and alcohol dependency.
Scientists think that having gastric band surgery alters the chemistry of the body making the taste of alcohol more satisfying. In turn, the researchers believe that this change could create a situation in which obese people will swap one addiction for another.
The conclusion follows research on 30 patients in 2012. It seems that a statistically significant number of people reported drinking more alcohol than previously.
Speaking with reporters, the lead researcher, Magnus Strommen, from St Olav's University, in Trondheim, Norway said that the results of the study took them by surprise.
He suggested that surgery can cause problems afterwards, but potential alcohol dependency was not something they originally considered.
Dr. Strommen also said that he met a number of patients personally who had later become alcoholics after having a gastric band surgery.
What is the cause of this change?
Scientists believe that the surgery disturbs the way body reacts to the acceptance of alcohol. In other words, the blood seems to accept alcohol more readily, and can do so within 10 minutes of swallowing a drink.
Alcoholism like obesity is a massive and growing problem in western societies. It is disturbing however that while effectively 'curing' one problem – obesity – has the potential to create another secondary addiction – alcoholism.
That said, the scientists also found that while this is worrying there does appear to be a particular section of society that are more likely to become alcohol dependent. This group are women, retired people with lower educational qualifications and those having a lower socio-economic status.
This last point raises other social issues which also need addressing.