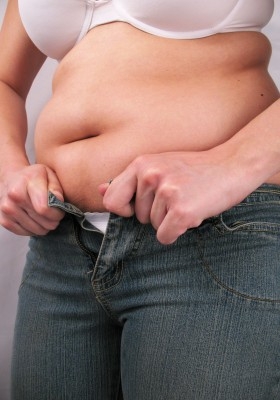 Two sisters from Britain lost a remarkable amount of weight after working together to do so. The sisters lost around 300 lbs by adopting different approaches but supporting each other at the same time.
One sister, Karren Fraser opted to use a gastric band, while her twin, Paula Muir decided simply to eat the same amount of food as Karren; she couldn't afford the gastric band treatment.
Paul who lost around 140 lbs told reporters: "We're competitive, but always encourage each other. We always show massive support for each other."
She added: "I couldn't get a gastric band because I didn't have the money. I didn't want to be the fat twin. After all, we're twins, so we have to look alike."
Gastric band operations involve putting an adjustable band around the top of the stomach. This in turn enables the amount of food consumed and digested to be controlled. This means, the smaller portions that are required to make the person feel full, the less the amount of food consumed.
Paula also admitted that she would not have been able to continue for the two years it took to lose weight, without the support of her sister Karren.
Speaking with reporters, Keith Ayoob, director of the nutrition clinic at the Rose R. Kennedy Centre at the Albert Einstein College of Medicine in the Bronx, N.Y. supported Paula suggesting that family members often help by supporting other family member's efforts. He said: "It gave her the motivation and told her that if she eats the same amount, she should be able to lose the same amount of weight with everything else being the same."
This was backed up by Carla Wolper, a fellow nutritionist from The New York Obesity Research Centre. She said: "It can be very helpful, especially if they spend a lot of time together. They could trade recipes and exercise together."