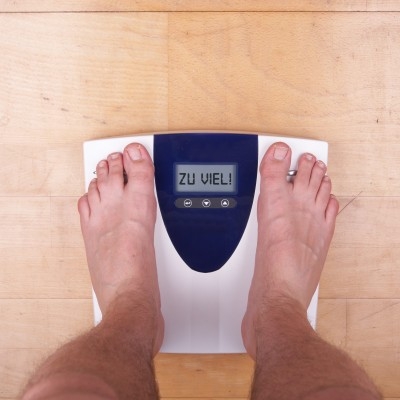 In a bizarre twist of fate, so to speak, a 20 stone 'skinny' is piling on the pounds so he can qualify for a weight loss operation.
Darrin McCloud was recently told by doctors that he wasn't overweight enough to have a gastric band operation. Darrin, who is a diabetic, was told his BMI of 40 didn't meet the requirement which would enable him to have the operation. So, he decided the only thing he could do was put on weight, rather than doing the more sensible thing namely dieting and exercise.
In his defence, Mr. McCloud says he has never been able to diet so felt the gastric band operation was his only solution. He told reporters: "The reason why I want the operation is that it will help my diabetes and if I can stop being on insulin that will solve other problems.
"I have had diabetes for the best part of 15 years and I'm absolutely scared stiff of being a burden on my family in the future – but I still eat and that I can't get my head around.
"There is a switch somewhere but I can't turn it off – that is the crux of the matter and why I need help."
Since applying for the gastric band surgery in 2009, Darrin has been eating as much food as he can in order to reach a BMI of 43.5 – the trigger point. The original number was 45, but Mr. McCloud's local NHS Trust recently reduced its own target BMI figure because recent research suggested doing so would actually save money in the long term.
A spokesperson for the local NHS PCT said: "We acknowledge we should lower the BMI as it would potentially save us money…We would love to be able to afford everything but we can't. We have not got as much funding as in previous years and the NHS as a whole is having to make efficiency savings now."