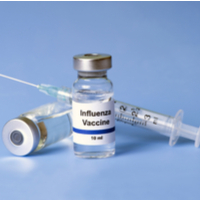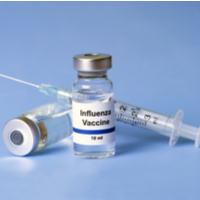 Doctors in England are encouraging vulnerable groups to have a flu jab as Christmas approaches and the risk of developing the illness rises. 
Experts say that the flu season has hit earlier than usual this year, with over 7,500 patients arranging GP consultations linked to flu symptoms in the week ending on the 8th December. As the festive season gets into full swing, doctors are warning of an outbreak of cases, as people tend to visit friends and relatives at this time of year and the virus can spread quickly. Grandparents who are visiting children are particularly vulnerable.
To counteract elevated risks this winter and reduce the risk of illness over Christmas, GPs are urging anyone who has been advised to have a flu jab and hasn't had their vaccination yet this year to get immunised as soon as possible. 
Doctors explained that young children are 'super-spreaders' and when families come together, the risks of contracting flu increase. Older people, pregnant women, people with underlying health issues, those living in care homes and people who care for the elderly could be at risk and are encouraged to have the vaccine before Christmas. 
Statistics show that the number of free flu jabs provided for over 65s has increased this year, but uptake has fallen for toddlers due to a delay in the provision of nasal flu sprays. The school programme will now commence in January. 
National medical director for the NHS, Prof Stephen Powis, said that the message from doctors is very simple: if you haven't already had a flu vaccine, and you've been advised to by your GP or a hospital-based or community health team, don't delay. The injection could make the difference between a Christmas to remember and days of feeling poorly. Flu jabs are widely available, and they help to minimise the risk of symptoms and stop the spread of flu. 
Doctors have also encouraged parents and the elderly to be wary of the difference between common colds and flu. In most cases, flu symptoms come and go without the need for intensive treatment, but there is a risk of complications among vulnerable groups. Flu symptoms are usually much more severe than coughs and colds and they tend to develop faster.