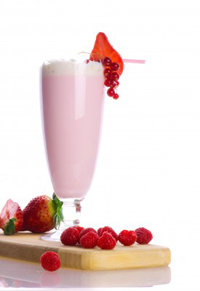 Health campaigners are calling for fruit juice to be removed from 5 a day recommendations amid concerns over sugar content.
Action on Sugar has suggested that fruit juices be removed from guidelines encouraging people to hit their 5 portions of fruit and vegetables per day, after research revealed that many shop-bought juices and smoothies contained more sugar than fizzy drinks.
Research showed that products available from supermarkets and high street stores and cafes contained more sugar than Coca Cola. One smoothie available from Tesco contained a whopping 16g of sugar per 100ml. Coca Cola contains 10.6g of sugar per 100ml, which represents more than 6 teaspoons of sugar.
Action on Sugar has also criticised current Public Health England guidelines, which they describe as "baffling". The guidelines suggest that some fruit drinks contribute to the 5 a day tally, but this depends on how they are made and the exact ingredients.
Action on Sugar representatives believe that the high sugar content of foods and drinks aimed at children are contributing to soaring rates of dental decay and obesity among young children.