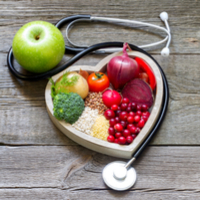 The number of people dying from heart conditions and circulatory diseases has risen for the first time in 50 years.
In 2017, 42,384 people under the age of 75 lost their lives to heart and circulatory conditions, compared to 41,042 in 2014. The British Heart Foundation suggested that a rise in obesity and type 2 diabetes had impacted the figures and added that the progress to reduce the prevalence of heart deaths has "slowed to a near standstill."
Heart and circulatory diseases remain a leading cause of death in the UK, with millions of people at risk as a result of risk factors, such as high blood pressure, obesity, smoking and family history. The latest figures suggest that high blood pressure affects almost 15 million people, but around 5 million people may be unaware that their blood pressure is too high. High blood pressure doesn't tend to cause any obvious symptoms, and many people are only diagnosed when they go for tests for other conditions. Obesity is another issue, with 1 in 4 UK adults now categorised as obese and many more classed as overweight. The prevalence of type 2 diabetes is also a major cause for concern. Rates of diabetes have shot up by 18% in the last 5 years.
In the past, the UK has made rapid progress in tackling heart disease and preventing risk factors, but the pace of improvement has slowed. This is in part, due to the efficacy of preventative measures, but the growing population and increased rates of obesity and diabetes are also playing a role.
British Heart Foundation chief executive, Simon Gillespie, said that the UK has made "phenomenal progress in reducing the number of people who die of a heart attack or stroke," but in recent years, there has been an increase in the number of under 75s dying from cardiac and circulatory diseases. The BHF has vowed to continue working with the NHS and medical researchers to target at-risk groups, increase investment in research and prevention and develop new, innovative treatments and therapies.