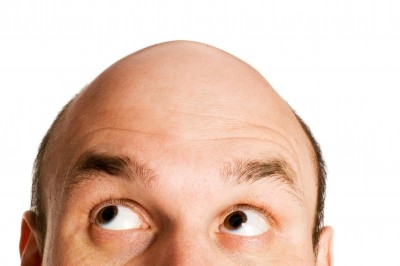 That's the view of researchers from the University of Southern California. It seems they have found evidence to support the idea that not all baldness is caused by changes in hormones in the hair follicles, but is a more natural action akin to shedding a coat, which many other animals undergo.
A spokesperson for the researchers told reporters: "The hair-follicle stem cell is not only listening to the voice in the stem cell, but also from the outside."
Consequently, the focus of treatment should also be on the surrounding tissue and not just the hair follicles.
In other news, it appears that the trichologist treating Louis Walsh, one of the X Factor judges was the latter's honorary guest at the show's finale on last Sunday.
Apparently the special invite to fellow Irishman Dr. Maurice Collins was a reward for the fantastic job the medical practitioner did for Louis Walsh.
Speaking with reporters, Dr. Collins said: "Hair loss is a great leveller. Although I have a very, very high number of celebrities coming to see me, so far this year I've also seen two priests, three TDs and a nun. People from all walks of life come through my door.
"Why shouldn't a priest get a hair transplant? He has as many confidence problems walking up to speak at a pulpit at Sunday mass as anyone else would. The nun . . . now she was a surprise."
Dr. Collins who also remarked that Louis Walsh has been trying to persuade fellow judge Gary Barlow to get work done added: "Louis says he feels better about himself already. But if you think the results are good now, wait for another year, when the hair has fully grown.
"About a year ago I suggested to him that he should dye his hair and I thought he looked all the better for it, and then he came to me to ask if he could get this treatment done."
The cost of the particular treatment he uses called Ultra Refined Follicular Unit Transplantation can be very high. However, Dr. Collins feels this money should be perceived as an investment rather than a cost. He said: "A 45-year-old man has a mental age of 25 — possibly less. And if he feels 25 and looks in the mirror and sees a balding man staring back at him who looks more like a 55-year-old, then he's going to want to do something about it."