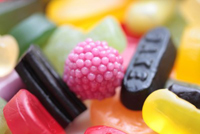 Respected TV chef and passionate health campaigner Jamie Oliver has encouraged the government to impose a sugar tax to improve standards of health and reduce the prevalence of obesity and related health disorders.
Mr Oliver, who caught the attention of the nation many years ago on The Naked Chef, has spent many years campaigning to improve the quality of food provided for children in schools and he is now urging the government to be "big and bold" and introduce a sugar tax to raise the cost of fizzy drinks, energy drinks and confectionary.
Addressing the Health Committee in the House of Commons, Mr Oliver described the sugar tax as the "single most important" measure that could be introduced to address health issues in the UK. In addition to raising money to be spent on improving healthcare and education, the tax would also represent a "deeply symbolic" message to the public and to the manufacturers of food products, which have no nutritional benefit.
Although ministers have suggested that a tax will not be imposed, Mr Oliver said he was under the impression that it was not a done deal and urged the committee to rethink the measure and include it in the child obesity strategy, which is due to be unveiled in the near future.
The enigmatic chef, who has travelled all over the world educating people about the importance of diet and nutrition, has already set up a petition to back the tax and 150,000 people have already signed.
Ministers have stressed that they are considering measures and initiatives to reduce sugar consumption and tackle rising rates of obesity and type 2 diabetes.
A sugar tax has already been supported by health experts and organisations including the British Dental Health Foundation and the British Medical Association.