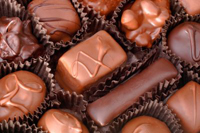 The Head of the NHS has said that the NHS will enforce a "sugar tax" of its own in England's health centres and hospitals in a bid to tackle the increasing obesity problem.
Simon Stevens, chief executive, told a newspaper that he proposed a tax of 20% on all sugary foods and drinks in NHS hospital cafes. This will commence by 2020.
Mr Stevens said the 1.3 million staff at the NHS have a "responsibility" to lead by example. He urges MPs to take action similar to this proposal. David Cameron has said that he wouldn't rule a national sugar tax out.
The proposal follows David Cameron's signalling that he is prepared to drop his opposition against a tax on sugar. Previously, number 10 had said the prime minister didn't see the necessity for a sugar tax. Speaking to journalists, Mr Cameron said that although it matters that we make progress on the obesity problem, it would be better if we didn't have to resort to new taxes.
According to Mr Stevens, the NHS tax could raise £20 million to £40 million a year and will initially only apply to sugary drinks.
The hopes for the tax are that it will discourage visitors, staff and patients from buying items that contain a lot of sugar. The money raised as a result of the levy would go towards improving the NHS workforce's health. The NHS would be the UK's first public body to impose a tax on sugar.
Mr Stevens went on to say that due to the role occupied by the NHS in national life, NHS staff have a responsibility not only to support the people caring for patients, but also to make a case and draw attention to some of the larger changes that can improve the country's health.
Bosses would discuss the introduction of the tax, which would be imposed gradually over the next three to five years as hospital shop and catering contracts come up for renewal.
The NHS sugar tax would be associated with the government's impending national strategy for childhood obesity.
Campaign group Action on Sugar are keen on the idea and believe it has been a long time coming, however the Institute of Economic Affairs said the concept was both unfair and ineffective.
Chris Snowdon, head of lifestyle economics, said that placing a tax on soft drinks, no matter where they are bought has never been shown to reduce obesity and it hits the poorest the hardest.
A Public Health England report in October 2015 suggested a tax of between 10 and 20% on sugary products as one of the necessary measures to achieve a "meaningful" sugar consumption reduction.
Jamie Oliver also campaigned for a sugar tax and a new study in the British Medical Journal highlighted that Mexico's tax on sugary drinks led to a sales reduction of 12%.