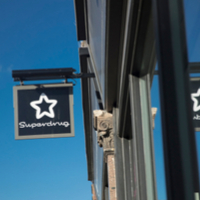 High street beauty store, Superdrug, has confirmed that it will introduce more rigorous mental health assessments before providing customers with cosmetic treatments like Botox.
The move comes after the chain was criticised by the NHS when it introduced Botox and dermal filler treatment in 2018. When Superdrug launched the services, NHS England representatives were quick to raise concerns over the treatments, accusing the retailer of marketing treatments like Botox as 'casual beauty treatments.' Health chiefs claimed that the treatments were being sold as quick and simple solutions similar to a leg wax, for example.
NHS England is concerned about the potential psychological impact of treatments like Botox and fillers, which it believes could "fuel" mental disorders, including body dysmorphic disorder and depression. Prof Stephen Powis, NHS England's medical director, said that the NHS is left to "pick up the pieces" when vulnerable people are targeted by retailers and salons selling services as quick-fix remedies.
Prof Powis contacted Superdrug suggesting that the chain could do more to protect individuals, especially those who display symptoms of mental health disorders and those who are seeking treatment because of a psychological illness. People are under intense pressure to look good, and marketing services like Botox as a kind of 'pick me up' could prove incredibly damaging.
Superdrug insisted that it did provide hour-long consultations before treatment, but stated that it will now carry out more extensive checks, including assessment of mental health and wellbeing and asking questions linked to body dysmorphic disorder. Superdrug is working with NHS executives to provide safe treatment and ensure high standards of patient care are met at all times.
Both Botox and dermal fillers have become increasingly popular in the last five years, but this is an area that is largely unregulated. As a result, the NHS is keen to ensure that providers do not exploit people who may be vulnerable and to encourage people who do want to have treatment to visit reputable clinics staffed by professionals with the relevant expertise and experience.