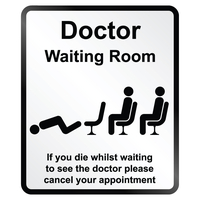 A pilot scheme, which was launched to try and free up GP appointments, is to be expanded following a successful trial period.
Health officials have confirmed that the Time to Save initiative, which has been trialled across a number of specific locations since 2016, will be in place in up to 75% of GP practices by 2022.
NHS England launched the pilot scheme in a bid to try and save time, which was being devoted to bureaucracy at the expense of GP appointments. The scheme actively encourages GPs and practice staff to utilise innovative measures to reduce bureaucracy, freeing up more time, which can be allocated to patient appointments.
In 2018, the scheme freed up more than 205,000 clinical hours, which equates to around 1.2 million appointments. NHS England estimated cost savings at approximately £40 million. There was also a reduction in administration time of more than 330,000 hours.
South East London GP and medical director for primary care at NHS England, Dr Nikita Kanani, said that the pilot had provided "significant benefits for patients and GPs alike, freeing up doctors' time and NHS resources to ensure people get the care they need as quickly as possible." GP services play a vital role in the healthcare system, so it makes perfect sense to invest further in the pilot, enabling more patients and more GPs to benefit moving forward.
Pickering Medical Practice is one of the practices that has been involved in the pilot project. Since its inception, waiting times for routine appointments have fallen by 47%, more patients have been offered telephone appointments reducing pressure on GPs to provide face to face appointments, and demand for urgent appointments has also fallen by over 10%. Staff stress levels have also decreased, and patients are finding it easier to get answers to questions and reassurance without having to make an appointment due to the introduction of services like telephone appointments and reviews. One of the practice GPs, Dr Helena Ebbs, said that the pilot has had a dramatic impact on patients and staff at a time when the health system is under real pressure.