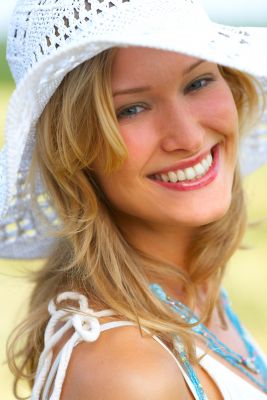 Most of  us are fully aware of the potential danger the sun has on our skin, from sunburn and wrinkles to sun stroke and skin cancer, and many of us take sun cream with us when out and about in the sun to protect from these skin related dangers. But very few people know of the damage the sun can have on our eyes.
It has been found that too much exposure to the UV rays from the sun can cause such eye diseases as cataract and macular degeneration. Pat Huot, the director of Managed Vision Care for Transitions Optical, has stated "more education and awareness about protective eyewear for sun exposure is essential, especially for children." It has also been found that children under the age of 18 are at much more risk than adults when it comes to damage from UV rays.
Worryingly, the cost of health care related to eye damage is a huge $16 billion every year, compared to $7.2 billion for breast cancer, $6.5 billion for lung cancer and $9.4 billion for HIV. With this amount of money being spent on care, shouldn't an awareness campaign be something the government needs to invest in?
Protection of the skin has been greatly increased in the last decade, in no small part due to an increase in awareness of the damage the sun can bring and it has been found that only 36% of parents know that a child's eyes are more at risk than their own. A large number of people say they don't wear protective eyewear, such as sunglasses, simply because they forget to take them out with them and almost 40% say they find it difficult to wear sunglasses to the extent that they should.