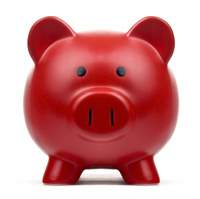 Indonesia is growing economically as a nation.
Despite this, like many underdeveloped countries in the region of Asia, health care is low down on the list of priorities. However, it is a major and growing problem, along with the growing environmental concerns resulting from an improved economy.
The Indonesian government is taking steps to improve health in the country, especially among the poorest, but it will take a long time.
Therefore, in an unusual move prompted by a local young businessman, rather than expecting the poor to pay a health insurance premium, they are being encouraged to gather up garbage to sell.
One clinic which has embraced this idea is the Klinik Bumi Ayu clinic in Malang on the main island of Java.
People with limited funds take their rubbish to the centre and, in return for this, are given free medical and dental treatment.
It isn't clear what the hospitals will do with the garbage, but the new idea has apparently been taken up with gusto by the Indonesian public.
As a by-product of this policy, the streets and villages of Indonesia are also beginning to be cleaned up.
The originator of the scheme is Gamal Albinsaid who dubbed his suggestion 'Garbage Clinic Insurance'.
Interestingly, the scheme appears to have the support of the Indonesian government, perceiving it as a useful dual-purpose method of improving the health of the poor and improving the local environment.
The Indonesian government is, however, rolling out its own healthcare system which it hopes will cover a population of 250 million.
The cost is expected to be around $15 billion by the time it is fully implemented in 2019.
Critics, however, believe even at this sort of investment the government scheme will still be underfunded and schemes such as the Garbage Clinic Insurance idea could be around for a long time to come.
Gamal Albinsaid started his unique idea in 2010 after hearing about the young daughter of a rubbish collector who died from diarrhoea. Her parents couldn't afford to get treatment.
Health care across the globe – especially in 3rd world and the more underdeveloped nations – is expensive. Indonesia is South-East Asia's biggest economy.
Yet, the Indonesian government has recognised that the human cost as well as the economic cost is more important than doing nothing.
In the meantime, Gamal Albinsaid, who is a 24 year old entrepreneur, believes more clinics in his country should be embracing his idea to help the poorest in Indonesian society.