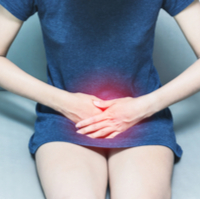 A new UK study suggests that the virus that causes the common cold can help to destroy bladder cancer cells.
Researchers from the University of Surrey found that a strain of the virus is capable of infecting and destroying cancerous cells within the bladder. In a small trial of 15 patients, symptoms disappeared in one patient, and in the other 14, there was evidence to confirm that some cells had been destroyed.
Having analysed the results of the study, the research team said that the virus could "revolutionise treatment" for cases of bladder cancer and also reduce the risk of cancerous cells returning after treatment.
A bladder cancer charity hailed the findings as "very exciting" and called for larger-scale studies to be carried out to determine the potential for new treatment options based on the virus.
In the UK, non-muscle invasive bladder cancer is currently the 10th most common type of cancer, with around 10,000 new cases diagnosed every year. At present, the treatments tend to be invasive and many cause significant side-effects. After treatment, patients are also required to undergo frequent testing using expensive monitoring processes.
During the trial period, 15 patients who had been diagnosed with bladder cancer were given CVA21 (coxsackievirus) through a catheter one week before scheduled surgery to remove bladder tumours. The team analysed tissue samples after the procedures, and found that the virus had targeted and destroyed some of the cancerous cells. Once the cells had died, the virus reproduced, infecting other cancerous cells, but leaving the healthy cells unharmed. Notably, there were no unpleasant side-effects.
Prof Hardev Pandha, from the University of Surrey and the Royal Surrey County Hospital, explained that this virus is distinctive because it produces an immune protein that destroys cancerous cells, but it also encourages other immune cells to get involved and "join the party." Typically, tumours in the bladder are 'cold' because they don't have immune cells that are capable of destroying cancerous cells, but the virus was found to make them 'hot' by triggering an immune response. The virus has previously been trialled on patients with skin cancer, but this is the first study to target bladder cancer.
The team is now planning to build on the small trial and use the virus to develop a targeted immunotherapy drug treatment, which is known as a checkpoint inhibitor.