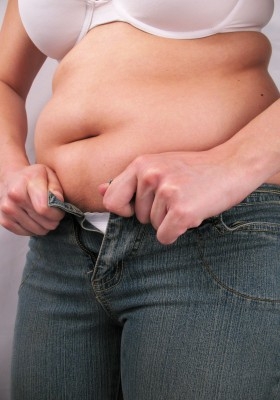 America's Food and Drug Administration (FDA) has approved a new device for people with a Body Mass Index (BMI) of at least 35. Those with a BMI of 30 and above must also have an accompanying health problem such as diabetes.
The gastric band device manufactured by Allergan was originally allowed only for people with a BMI of 40 plus, but there have been significant improvements to the system since then.
Known as the Lap-Band, the device is permanently inserted into the body wrapping around the upper portion of the stomach. This prevents too much food being ingested, thus helping to reduce weight.
Gastric band devices are less invasive than many weight loss systems such as stapling or gastric bypass surgery.
Speaking with reporters, the vice president of clinical research for Allergan said: "[The lap-band represents] a potential treatment option for those patients with obesity and a related health condition, who have failed more conservative weight-loss therapies, such as diet and exercise and pharmacotherapy, and under consultation with their physician, have determined that weight-loss surgery is the next best treatment option."
Approval does not come as a surprise to Allergan as the FDA had already voted to extend its use last December. Further, the approval comes after a study of 299 patients, 20% of whom seemingly lost half of their excess weight after 3 years; a not insignificant amount.
Although there were a large percentage of participants (89%) who did suffer some side effects, such as nausea, this did not affect approval.
Gastric band surgery is becoming more preferable for many looking to lose weight, after trying out a variety of diets. While less invasive than other techniques, it is still nevertheless quite a drastic therapy.