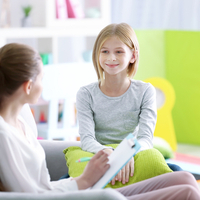 The Prime Minister is unveiling plans to provide training for new teachers in a bid to tackle the rising tide of mental health issues among young people.
Theresa May has recently spoken about the government's commitment to invest in mental health, and she has called for better preventative measures in schools and colleges. Under new guidelines, teachers would be provided with training to help them spot warning signs and to enable them to direct students towards sources of help and support.
Having resigned as the leader of her party, Theresa May has spent the last few days focusing on policies and plans that don't centre on Brexit, the issue that has dominated her time at the helm. Labelling improving mental health care as a "personal priority," Mrs May has made it clear that the government will invest in improved services, in addition to measures that are designed to prevent symptoms and equip caregivers and teachers with the skills to provide support for children and teenagers.
The Prime Minister said that she was eager to tackle what she called a "burning injustice" that meant that many people are going without the specialist treatment they need.
New plans would ensure that teacher training includes sessions focused on spotting warning signs and addressing problems like self-harm, which have become increasingly prevalent among young people in recent years. Universities will also be invited to compete for funding by coming up with innovative ideas and initiatives, which are designed to improve the metal health and wellbeing of students. NHS workers will also be encouraged to take part in suicide prevention training.
The Prime Minister has also confirmed that the government will publish a White Paper based on Sir Simon Wessely's recent review of the Mental Health Act.