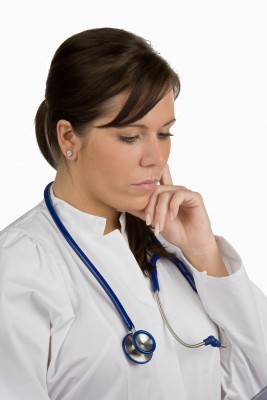 The General Medical Council, the authority responsible for regulating medical professionals in the UK, has warned that patients will suffer if junior doctors proceed with five days of planned strikes.
The GMC claims that the five one-day strikes, which are due to begin next week, cannot be justified. The body has criticised the scale of action and also warned of the impact at taking action at such short notice. Junior doctors are planning to start five days of industrial action on the 12th of September. At present, the first strike is due to take place between the 12th and 16th of September, with further walkouts set for October, November and December.
Junior doctors are striking in response to a contract that is being imposed by the government. After months of discussion and several strikes, no resolution has been reached and health secretary Jeremy Hunt has decided to impose the new contract, which has not been approved by the British Medical Association. Doctors are concerned about planned changes to their working hours and pay. The government suggested that they would be receiving a raise, but doctors argue that their pay will remain the same despite them doing more hours as a result of changes to payments for weekend clinics and anti-social hours. Most junior doctors maintain that the main issue is the safety of patients, which risks being compromised by imposing longer working hours.
The strikes will take place between 8 am and 5 pm. During these hours, urgent care will be provided by consultants. It is thought that thousands of routine procedures will be cancelled or postponed.
Last week, senior doctors encouraged the BMA and the government to restart negotiations to try and find a solution. A spokesperson for the BMA suggested that the government call off the imposition of the new contract, which is due to come into play in October. Prime Minister Theresa May has called for the union to abandon the strikes and encouraged representatives to stop "playing politics".