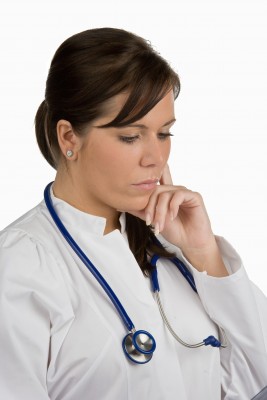 Hundreds of patients across the country are facing a wait for treatment as junior doctors take part in the first strike in 40 years. From 8am this morning (12th of January), doctors all over England walked out, forcing hospitals to cancel or postpone routine operations, appointments and diagnostic tests.
Doctors will be providing emergency cover throughout the strike, which will last for 24 hours. However, routine procedures have already been affected and more than 4,000 planned operations and tests have been cancelled.
The strike was confirmed by the British Medical Association last week after talks broke down between government health ministers and the BMA. The row, which has taken place for months now, is over a new contract proposing longer working hours for doctors, which they feel could potentially lead to mistakes and endanger the lives of patients.
The government has offered junior doctors a pay rise of 11 percent, but the BMA says that there is no real difference in pay, given that antisocial hours payments will be altered, resulting in doctors being paid the same for working more hours. The crux of the matter for the BMA is safety, as many doctors already work very long hours and increasing their workload could serve to put patient safety, as well as their won health and professional reputation, at risk.
The phrase 'junior doctors' describes a third of the medical workforce in England and covers every doctor from those who have recently graduated to those who already have around 10 years of experience in the field. There are 55,000 in total in England.
In preparation for today's strike, the NHS postponed around 4,000 procedures, cancelled numerous tests, outpatient appointments and routine clinics and enforced measures to prioritise urgent cases. Patients who require medical attention are also advised to use other resources, such as pharmacies, GP surgeries and the 111 service where possible.
Christopher Hix from the Patients' Association claimed the ongoing dispute had been mishandled by both sides and this had lead to patients being affected. He has also warned of chaos today and suggested that hospitals already on black alert could suffer severe problems.
NHS England's Anne Rainsberry assured the public that the NHS has stringent contingency measures in place to cope with emergencies.
A public opinion poll conducted on BBC's Newsnight showed that most people support the action taken by junior doctors. Around 66 percent agreed with industrial action, provided that emergency cover was made available. This figure fell to 44 percent for a strike without emergency cover.