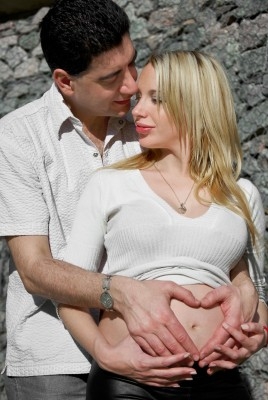 Two siblings separated in birth by five days are proof of unfettered consumerism in human reproduction according to a Southern Baptist bioethicist.
The IVF siblings were created via sperm and egg donations and the fertilised embryos were transferred into two separate surrogate mothers.
Michael and Melanie Thernstrom had undergone six failed rounds of IVF before they came up with the unconventional idea. They wanted their offspring to be "same-age companions" and so Michael suggested the idea that they find two surrogates to harbour their implanted embryos at the same time.
They then used embryos created by Michael's sperm and eggs contributed by a young female in California and transferred them to the surrogate mothers, Melissa and Fie.
The New York Times Magazine documented Melanie's unusual story, "Meet the Twiblings" – the cover story of the January 2nd issue. Melanie told the story of her sheer desperation to have children after discovering she was infertile and of how her dreams came true when she and her husband became parents to Kieran, then Violet just five days later. Melanie refers to them lovingly as the 'twiblings' as they were born so close together but are technically siblings rather than twins.
In her chronicles, Melanie writes: "We were careful to refer to the foetuses as the 'drafts' rather than our chosen names to remind ourselves that they were notes toward the children we wanted, but if they died, they were just beginnings like all the embryos had been, and we would start again."
Melanie knows that this is a less than conventional way to start a family and acknowledges this fact but she also knows that it "became the best plan, because Plan B created the children that we have and are convinced we had to have."
Nevertheless, the event has sparked outrage from bioethicist C. Ben Mitchell who believes Melanie's account of the story indicates a widespread cultural problem. He said:
"This kind of boutique baby making is incontestable evidence of a consumerist culture run amok. And it's going to get worse before it gets better, I'm afraid,"
The professor of moral philosophy at Union University in Jackson, Tennessee and consultant to the Southern Baptist Ethics & Religious Liberty Commission continued:
"The desire to have children is good. But even good desires can become disordered, and disordered desires can become pathological,"
"Ms. Thernstrom would not be denied her desire no matter what the cost. By her own admission, she spent a small fortune, rejected every ethical caution and was complicit in the death of dozens of human embryos through failed IVF procedures — all in her quest to make her own dream come true. The narcissism in her essay is simply breathtaking."