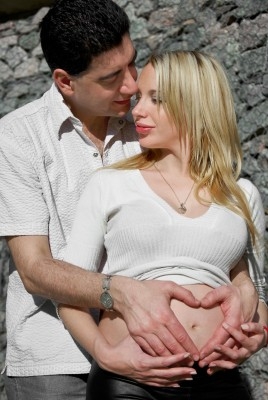 Doctors in India are planning to carry out an innovative new procedure, that if successful could help infertile women all over the world.
IVF experts at Army's Research and Referral Hospital in Delhi have discovered a way of implanting an ovary in a woman's forearm, allowing her to grow her own eggs there instead of the usual location.
This type of procedure would help women who have been diagnosed with cancer and need to undergo chemotherapy or radiotherapy treatment that would usually destroy the ovaries leaving her infertile.
Doctors at the Research and Referral Hospital are using a 25-year-old woman, the wife of an Army officer, as their guinea pig in this first case. She was diagnosed with blood cancer nine months ago and her ovaries removed prior to treatment. One of the ovaries will now be implanted in her forearm in the hope that she will still be able to grow her own eggs and become pregnant.
"For the first time, in the month of January we will transplant in a female infertile patient her preserved ovarian tissue under the skin in her forearm. This will be done to harvest eggs which will help her to become a mother near future,"  Lieutenant General Naresh Kumar, commandant, Army Hospital Research and Referral said.
"Once put in the forearm, the ovarian tissue will be stimulated with hormones and harvested. Once the eggs develop, they will be taken and injected with the husband's sperm for fertilisation in the lab following which embryos will form. This is when the embryos will be placed in the uterus or womb," said Dr Talwar, who will carry out the procedure.
This procedure can only work once women have been cleared as completely cancer-free, as any future treatment would damage the ovarian tissue in the forearm, in the same way that it would damage it in its usual place near the womb.