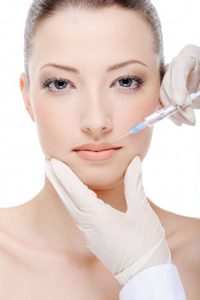 According to recent research by the International Society of Aesthetic Plastic Surgery (ISAPS) the USA still carries out more cosmetic surgery procedures than any other country.
While this isn't a revelation what is perhaps surprising is that Brazil lies second in the ISAPS league table.
Another rather surprising nation not to make the top 10 is Canada, which ranks 15th out of 25, with the UK one place behind on 16th.
The rankings are based on the number of procedures carried out by plastic surgeons, and not on the number of surgeons practising.
The survey carried out by the ISAPS was by all accounts quite comprehensive. As well as looking at procedures, the survey also looked at the frequency of particular procedures. Top of this list was Lipoplasty with 23% procedures carried out. This was followed by breast augmentation at 16%, blepharoplasty at 11.5%, rhinoplasty at 10.4%, and near the bottom abdominoplasty at just 7.2%.
The ISAPS also found these figures varied from country to country.
For many people cosmetic surgery is just that – an invasive surgical technique. Yet, plastic surgeons carry out a great many non-invasive techniques. Still leading the pack is Botox treatment with 4 others in the top 5 namely: Hyaluronic Acid, Autologous Fat, Laser Hair Removal, and IPL Laser Treatment.
As well as looking at the types of procedures carried out, the survey also looked at the cost. It seems that face lifts are still the most expensive operation.
Referring to the statistical study, Dr. Sampaio Goes of Brazil of the ISAPS and who had responsibility for the overseeing of the questionnaire told reporters: "Calculating surgical and non-surgical procedures by properly trained plastic surgeons around the world was a challenging process."
He added: "We chose a respected survey company with extensive experience in plastic surgery. The results are credible and scientifically significant. Comparison with the previous year's figures show modest trends that we will continue to watch with the planned 2012 survey."
While plastic surgery has without a doubt become very popular in traditional western nations, similar popularity is starting to show in countries who traditionally never bothered. Yet, as their prosperity increases the populace is seeing the value of getting work done. These countries include China and India.