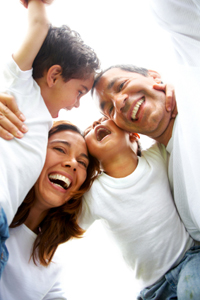 Third-time father John Travolta showed off his new slimmer physique at a Breitling launch in New York earlier this month.
Travolta, who had put on a few pounds in the last few years, stepped out with a chiseled jaw line sans double chin. Travolta, who was wearing a constant grin, has reclaimed his 1970s Saturday Night Fever frame.
In an interview with Hello! magazine, Travolta confessed that having a baby helped him and his wife, Kelly Preston, recover after the shocking loss of their eldest son, Jett, who passed away in January 2009 after a seizure.
"For us it's been uplifting," Travolta said of baby Benjamin's birth. "Especially when he smiles at me and seems contented in my arms."
Preston gave birth to Benjamin, who weight about eight pounds, in a Florida hospital in November 2010. The family says they keep Jett in their thoughts.
"All our memories are connected to Jett," Travolta said. "It's not something that will ever leave us."