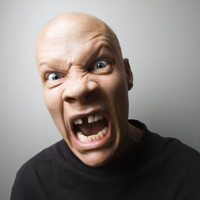 Being told that you have cancer is bad enough, but when you find out that the insurance cover you had been paying out for many years is insufficient, this can devastating.
But that's exactly what has happened to one US resident. David Beach of Hemet was due to undergo chemotherapy. However the day before his treatment he found out the extra cover he had paid from 2003 was not enough.
In fact it was worse than that. Speaking with reporters, Mr. Beach said: "It turns out to be worthless. I thought [the treatment] all was supposed to get covered. It's like getting kicked in the stomach."
David and his wife Michele were led to believe that the extra coverage they applied for from their insurance company was more than sufficient. It was also something they planned for. But the salesman effectively duped them by promising more than what in reality was covered.
David Beach added: "We specifically talked to [the salesman] about this. He was referred to us by a friend. We basically trusted him."
The details of the policy included up to $100,000 lifetime treatment but there were $1,000 daily caps, which didn't pay for all the cost incurred for the drugs which are used during chemotherapy treatment. Mr. Beach's cancer is unfortunately an aggressive form which was found in the muscles of his left thigh. The survival rate is 50% provided that the cancer doesn't spread to the lungs. There is however an 85% chance of the cancer returning.
Knowing this, David Beach is especially angry, particularly the cost of the first three, 8 day treatment has already cost in the region of $581,000.