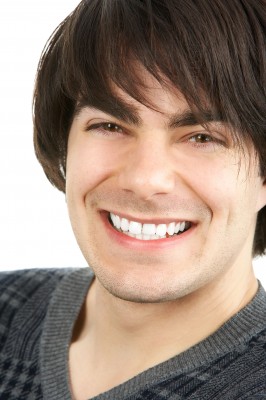 Cosmetic surgeons are starting to see more men in their waiting rooms, as the recession has forced male executives to start taking action over their appearance to look younger than the competition.
Dr Daniel Sister, of Beauty Works West, a specialist in aesthetic medicine and non-surgical procedures, told Spear's magazine: "Men now account for 30 per cent of my work. Because of the economic crisis, men are looking for jobs or trying to keep them, so they want to look good and not too tired or worried."
While most of his previous clients used to be gay men or "metrosexuals", more and more straight, working guys are now seeking cosmetic procedures like facelifts and Botox.
"Now its 'ordinary' men, too," Sister added. "And surprisingly, guys are asking for treatments younger than their female counterparts. Men are starting in their 30s and women in their 40s."
Statistics from the British Association of Aesthetic Plastic Surgeons (Baaps) back the claim, showing an increase in demand of 21% among men in 2009. Demand for cosmetic surgery in general is increasing every year, but the biggest rise was seen in gynaecomastia or man-boob operations, which went up by a staggering 80% in 2009.
One investment banker in his 40s said "The workplace is getting younger. A few men in the office have had Botox. As you get older, it's important to look youthful and healthy."