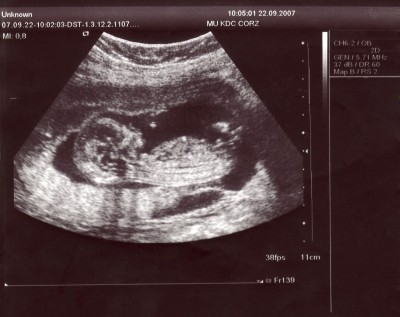 A young boy, just 8 years old, has made a plea to have abortion banned.
Christian Harrington decided to visit the Ohio State Capitol to support the Heart Beat Bill currently going through the State legislature. This bill, if passed, would ban abortion taking place within weeks of conception.
Speaking with local reporters, Christian said: "I'm here to save babies with beating hearts. And I want to tell the senators to pass the Heartbeat Bill right now. And when I mean right now, I mean right now."
It could be argued that using children in this way by anti abortion activists is wrong. Yet, no fewer than 50 children attended the State legislature in Columbus to appeal to the adults to support the bill. One of those attending was 11-year-old Sydney McCauley. Speaking at the press conference she told reporters: "Do not believe the stuff the people tell you at the abortion clinic. They just say it's a blob of tissue, and that is not the truth. That blob of tissue is actually forming into a baby."
Sydney added: "Think if someone aborted you. That would be a whole generation of people who (would not) be able to live their lives."
Opponents of the bill, which is currently going through the Ohio State Senate, say the legislation would be the most draconian piece of anti abortion law ever made. It is also likely to lead to legal challenges.
However, supporters of Heart Beat believe by passing this bill, it could act as a springboard to get the Roe versus Wade edict overturned.
Oddly, the bill itself has caused a split in the anti-abortion ranks. Ohio Right to Life believes the bill is the wrong approach and while they support the sentiments, it could further fuel legal wranglings, something the group believes should be avoided. It could also hurt the anti abortion movement in other states.