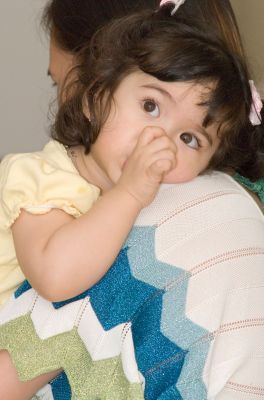 The British Association for Adoption and Fostering (BAAF) are warning that many vulnerable children are missing out on the chance to be placed with a loving family, because prospective parents are being put off applying by the myths about adoption.
Research carried out by the association found that a third of the public believe single men, smokers and those over 40 are not allowed to adopt, despite there being no restrictions on these groups. Most people also mistakenly believe that most adopted children have been given up by their birth parents, whereas the actual most common reason for adoption is that children and young people have been taken away from their families because they were suffering abuse or neglect.
Barbara Hudson, director of BAAF Scotland, said: "It is worrying how many myths have come to dominate in adoption. It concerns us that people may disqualify themselves needlessly, which could mean a child misses out on a family."
Many people believe that certain lifestyle issues, such as smoking, obesity and even not being able to swim, all exclude adults from the adoption process, but this is not the case.
People with some types of criminal convictions are even allowed to adopt, though obviously not those who have committed violent crimes or crimes against children.
Ms Hudson said: "The key message is anyone over-21 can apply to adopt. However, there is no right to adopt and everyone whose application is taken forward will be subject to a very thorough assessment. Every case is treated individually."
"The good news is that 94% of people who make it to an adoption panel get approved. So we strongly urge anyone interested in adoption to make an enquiry. Don't rule yourself out without at least finding out the facts."