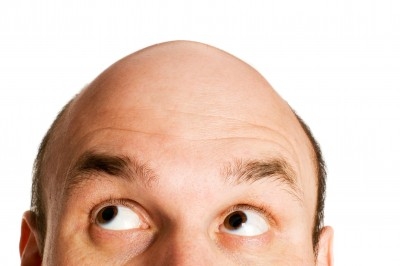 It seems British men are more worried about losing their hair than going bankrupt or even finding the right partner. This the finding of recent research commissioned by REGAINE, the cosmetic hair growth product company.
Researchers found that a startling 20% of men were more concerned with going bald than finding a partner, while a massive 50% found they worried less about their financial situation than losing their hair.
The survey which asked 2000 men also found that about two-thirds believed they were more attractive with a full head of hair. A further quarter of respondents also felt that losing their hair could affect their careers.
The Chairman of The Institute of Trichologists, Marilyn Sherlock told reporters: "I don't think it is surprising, in this day and age how much emphasis men place on having great hair."
She added: "Experiencing some hair loss is a fact of life for a vast majority of men with research showing that 8 million men in the UK currently suffer from hair loss and 40% of men under 35 are already losing their hair."
What's perhaps more surprising that while men worry about going bald, only a small number actually do anything about it. Strangely more than half of men believe the best idea is to shave it off completely rather than trying to find a medical solution.