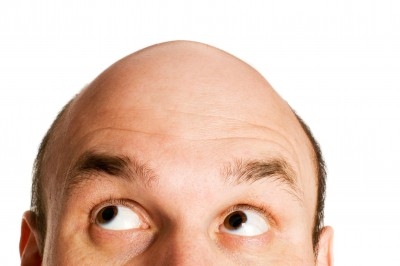 Recent research suggests there may be a link between men who lose their hair at 20 and the prevalence of getting prostate cancer later. French scientists found that men who were diagnosed with prostate cancer also showed signs of baldness in the early twenties. They were twice as likely to be going bald by age 20.
However for men in their 30s and 40s who lose their hair, there does not appear to be a link.
A report written by Dr. Philippe Giraud, from the European Georges Pompidou Hospital in Paris and published in the European Society for Medical Oncology said: "We need a way of identifying those men who are at high risk of developing the disease."
Dr. Giraud added: "[Physicians need to know] who could be targeted for screening and also considered for chemo-prevention using anti-androgenic drugs such as finasteride.
"Balding at the age of 20 may be one of these easily identifiable risk factors, and more work needs to be done now to confirm this."
One form of hair loss common among about half of men at some point in their lives is androgenic alopecia. Its onset is believed to relate to changes in testosterone which are converted to androgenic hormones; androgens are known to link to the development of prostate cancer.
Finasteride which is used to treat baldness is also known to block the conversion of testosterone. As such, Dr. Giraud is hopeful the drug could be used to ward off the development of prostate cancer in young 20 year olds susceptible to baldness.