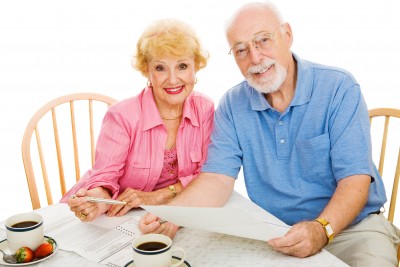 A new study has revealed significant differences in the rate at which people age. New research, which involved a group of people all born within one year of each other in New Zealand, shows that some people age much faster than others.
A report compiled by an international group of researchers revealed that body ages of the group of 954 people varied from the early 20's to the late 50's when key ageing traits of the participants were analysed at the age of 38 years old. The participants were all born in the same town in New Zealand between 1972 and 1973; researchers followed their progress and performed checks, which analysed 18 traits related to the ageing process at the ages of 26, 32 and 38.
Prof Terrie Moffitt, from Duke University in the USA, said that there were significant differences in the rate of ageing among participants and some had aged so badly that their biological age was that of somebody who was approaching their 60th birthday. The study showed that some participants had slowed down the ageing to a virtual stop, during the research period, while others were ageing up to three years per calendar year.
Professor Moffitt suggested that the study highlights the importance of biological age, especially in cases where chronological age can be misleading, for example, when blanket terms are used to suggest that certain illnesses only affect over 60's or are uncommon in people aged under 40. She also revealed that it was surprising to see such noticeable differences in people who are still relatively young, a sentiment which was echoed by Dr Andrea Danese, from Kings College London.
Researchers believe that the findings could be used to detect key factors, which influence the rate of ageing, which may help to prevent certain illnesses and diseases in the future.