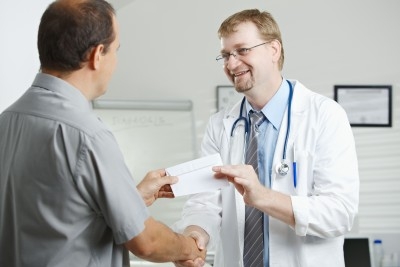 While health reforms in the USA are starting to take effect, experts involved in dealing with medical negligence issues are as far apart as ever.
However one individual is hopeful this will change. Gene Ransom who is executive director for the Maryland State Medical Society recently told reporters: "Hopefully, Democrats and Republicans can work together on this issue. It would mean a reduction in defensive medicine."
Republicans took over from Democrats last November during elections for the US parliament. They focused some of their attention on reform of the Obama's health Care Act. In response to this, President Obama said in his State of the Union Address:  "I'm willing to look at other ideas to bring down (health care) costs, including one Republicans suggested last year – medical malpractice reform to rein in frivolous lawsuits."
This will be good news for Gene Ransom but others such as Peter Lavine, who is an orthopaedic doctor, believe consensus on malpractice issues may have disappeared. He said: "The president missed a great opportunity last year to combine bills put forth by both the Democrat and Republican leadership.
"The bill put forth by Republicans, H.R. 3400, included many of the ideas now being brought forward, including medical malpractice reform."
The Republicans themselves did put forward a Bill called the Empowering Patients First Act in 2009. The bill aimed at capping punitive damage awards, that is "damages designed to punish the defendant for causing injury" at $250,000. The bill however was rejected.
They reintroduced it with changes this year, but this too seems to have failed.
Lawyers outside Congress however argue that there is no need for a malpractice bill. They say that malpractice is a civil justice case and not a health care issue.
The debate no doubt will continue.