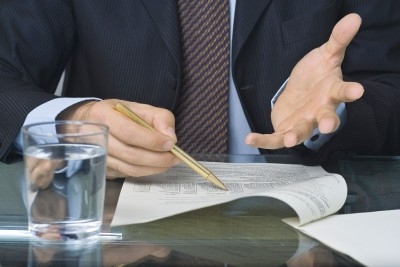 When we visit a medical professional it is very much a relationship of trust and if they break that trust in a negligent fashion then they are liable for a medical negligence or clinical negligence claim for compensation to be made against them. Medical negligence can come in a number of forms with some of the most common including late diagnosis, misdiagnosis, failure to diagnose, faulty procedures and a host of other examples of malpractice.
If you feel that you have suffered from medical malpractice you first need to seek the advice of a reliable and accredited solicitor's office, like Express Solicitors.  As well as having a raft of a accreditations, their website is particularly helpful in guiding you through the legal process.
As laymen to the law, people can find processes like making a medical negligence claim a slightly daunting thing.  Being unsure of exactly what is expected of us and being uncertain if the treatment received can genuinely be conceived as negligent are just two things that can easily put people off.  This is where the solicitor will assess your case with the relevant medical records and the information that you have provided, you will then be instructed to either proceed or drop your medical negligence claim.  This is why choosing the right solicitor is of the utmost importance.
If the solicitor believes you have a case they will work with you and their own medical experts in making a substantial medical negligence claim; this will then be presented to the defendant in line with accepted medical negligence protocol.  The defendant (practitioner or professional body) may claim partial liability, complete liability or they may refuse to claim any liability. This will probably result in your case going into court based litigation.
Some medical negligence claims can be settled out of court whereas others may progress to higher courts; this is why your solicitor needs to be on hand to guide you through each step of the process with the sensitivity and tact required of such cases.