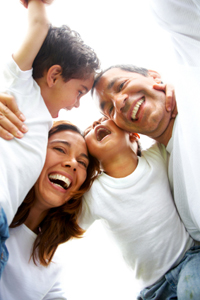 A free medical clinic was recently held at a school in Nashville, Tennessee, for those who do not have health insurance. It attracted over 1400 people.
The Remote Area Medical Volunteer Corps (RAM) organised the free clinic at McGavock High School in Nashville with 500 doctors and other medical professionals. A variety of surgeries including general medical, dentistry and ophthalmology was available with 400 pairs of glasses given away to people who needed them.
Interestingly, a large number of people attending the clinic drove for 2 hours or more just to take advantage of what was on offer. The clinic itself is the first of its kind to be set up in the US State, which is odd since the volunteer organisation is based in Knoxville in Tennessee. RAM provides free health for anyone around the planet who cannot afford it.
This type of event in Nashville will be welcomed by many Americans who are currently struggling to either get health insurance or pay for it. It is hoped the reforms enacted by President Obama will solve this, but it is likely to be some time before they do.
In the meantime, parents are being urged to sign their children up for health insurance. Kelly Hardy, the health policy director for Children Now, a child advocacy organisation recently told reporters: "There is real urgency. The time is now to sign up children for the coverage."
Like adults, children in the US with pre-existing conditions have either problems getting health insurance cover or their parents are forced to pay high premiums for the privilege. But if the reforms have any effect, this situation should improve.  Addressing this, Insurance Commissioner Dave Jones said: "One of the most important changes that federal health care reform has brought about is allowing for children with pre-existing conditions to obtain health coverage."
He added: "This initial open-enrolment window is critical, and parents should take full advantage of it by signing their children up for coverage."