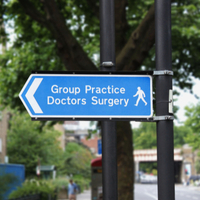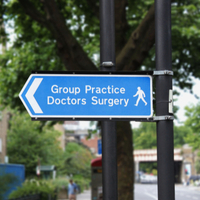 GP surgeries are considering shared patient appointments in a bid to reduce pressure on services and shorten waiting times.
The demand for GP appointments is increasing year on year, but the number of new doctors is increasing at a much slower pace. The outcome is that patients are waiting longer to see a GP. One solution that is being considered by some practices is shared appointments, which enable doctors to see multiple patients at the same time.
Parchmore Medical Centre in Surrey is one practice already trialling the system. Practice patient, Anthony, recently attended an appointment, which he shared with six others. Anthony had been contacted by the surgery after turning 50, and he was due to attend an appointment with his GP to discuss issues, including high blood pressure and being overweight. Instead of being allocated a 10-minute session with his doctor, Anthony was invited to go to a 30-minute appointment with his GP and six other patients.
All the patients in Anthony's session had the same medical concerns, including weight issues and pre-diabetes, and the group went through a list of points and questions they wanted to discuss. Before the session began, information was collected by the doctor's assistant and the patients were weighed and measured. GP, Dr Alex Maxwell used the results of tests and the questions he had been provided with to lead a group discussion. Patients were encouraged to participate and to share their experiences, and Anthony said that it was actually beneficial to have others in the room. He felt less inhibited, and the group formed a bond by the end.
Despite the positive feedback, there are concerns, and some people are worried about the potential disappearance of one-to-one sessions. The scheme has been backed by some organisations, but the Royal College of GPs and the Patient's Association have stressed that both types of appointments must be made available.
Dr Emily Symington, from NHS Croydon Clinical Commissioning Group, which covers Parchmore Medical Centre, said that the scheme was not designed to replace individual appointments, but rather to benefit those who have already had a diagnosis and would be comfortable sharing an appointment with others who have similar concerns.