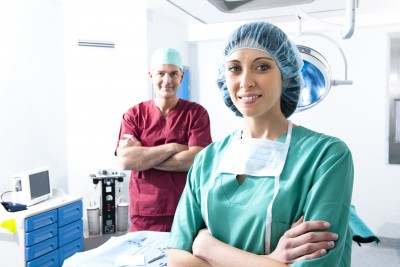 Services at hospitals across the country and expected to be severely disrupted today, despite the fact that a planned walk-out by junior doctors has been cancelled. Doctors were due to strike today (Tuesday 1st December) but the walk-out was cancelled at the last minute after a breakthrough in discussions between the government and the British Medical Association.
The BMA confirmed that today's strike would not go ahead late last night. Two more strikes, which were planned for later in the month, have also been put on hold.
Many hospitals had already postponed or cancelled operations in anticipation of the strikes and more than 4,000 patients are believed to have been affected. Routine operations, including hip replacements due to be carried out on Tuesday 1st December, had been postponed.
After an initial agreement was reached between the BMA and the government at ACAS, a conciliation service, the two parties will now discuss the finer details in more depth and attempt to reach an agreement that appeases both sides.
Hospitals are eager to get back to normal quickly and patients were encouraged to contact their local trust in the event that the strike was cancelled. Chief executive of Barking, Havering and Redbridge University Hospitals NHS Trust, Matthew Hopkins, said that the aim was to get "back to business as usual as quickly" as possible and hopefully any procedures that were delayed will now be re-arranged for the earliest possible date.