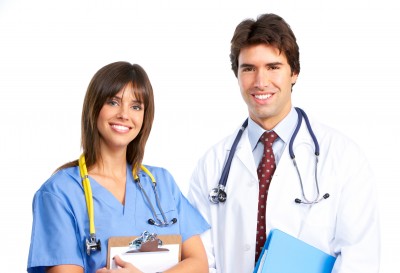 Junior doctors will take legal action against the government, it has been revealed. Reports claim that a campaign group has already raised in excess of £100,000 to back the legal fight against the implementation of a new contract.
Just Health, a campaign group founded by NHS staff members, has already raised thousands of pounds in the space of four days. This is the second legal challenge following the British Medical Association's move last week. The BMA recently took the first steps and is now awaiting a judicial review. The actions relate to the imposition of a new contract for junior doctors in England.
The Department of Health has not yet made ant comment on the actions of either the BMA or Just Health.
The latest move comes just before the start of a two-day strike, which will affect all non-urgent care. This will mark the fourth strike since disputes started between junior doctors and the government.
Representatives from Just Health have raised money through crowdfunding online. They believe the government has "rushed through a new contract", which puts the health and safety of both professionals and patients at risk. The group feels that there has been inadequate consultation on the new contract and claims there is no evidence to suggest it will improve either patient care or working conditions for doctors in the future.
The BMA has also called for a judicial review of the situation, accusing the government of failing to pay "due regard" to the potential implications of the new contract. The decision to take legal action follows months of talks and communication breakdown. The government has previously offered a pay rise, which was criticised by the BMA because it represented a decrease in salaries when put under the microscope. The BMA believes that doctors are being asked to do more in exchange for less. They get a raw deal and the risk of mistakes and accidents increases. Doctors who are already working long, antisocial hours are being asked to work more to create a 7-day system, but representatives are worried that the resources are not there to make plans work. They feel that tiredness, stress and constant pressure would increase the risk of accidents, which could potentially be life-threatening. Previously, doctors were paid more for working weekends, but they will be paid the normal rate under the new contract. This will be counter-balanced by an increase in basic pay, however in real terms, doctors will not be taking any more home in their pay packets.
After talks broke down again, ministers announced that they would introduce the new contract this summer.