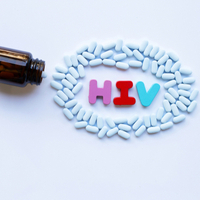 A drug, which prevents the transmission of HIV, will be available in England from April, the Department of Health has confirmed.
PrEP, known as pre-exposure prophylaxis, is an antiretroviral drug, which helps to stop the transmission of HIV through unprotected sex. The tablet is taken once a day.
Health secretary, Matt Hancock, suggested that the roll-out of the drug would eliminate new HIV cases within the next decade. The drug is already available to those at risk of contracting HIV in Wales and Scotland. The cost of the medication will be covered by NHS England and is expected to be significantly lower than long-term costs associated with caring for people with HIV.
Currently, it is estimated that there are almost 104,000 people living with HIV in the UK, but The Terrence Higgins Trust believes that around 7% of people are not aware that they are HIV positive. Chief executive of the trust, Ian Green, said that the drug was a "game-changer" in terms of HIV prevention, but he also added that those at risk of being exposed to HIV need to be made aware of the benefits of PrEP.
The government's decision to cover the cost of PrEP has also been welcomed by Sir Elton John, who has raised millions of pounds to fund research projects and support people living with HIV through his own foundation. Talking to the Sunday Times, Sir Elton said that ministers had made the "right decision." Funding PrEP will help to prevent thousands of cases of HIV in the coming years and to protect the public, which is key to "fighting any epidemic."
PrEP can either be taken once a day or prior to having intercourse, and it protects against HIV infection. A study conducted by the UK Medical Research Council found that PrEP has a significant impact on HIV infection rate. Researchers compared a group of gay men using PrEP with a group of non-users. In the group using PrEP, there was an 86% decline in new HIV infections.