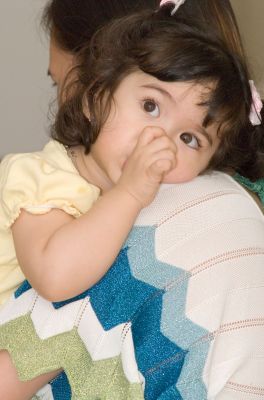 New research suggests there may be a link between children who suffer from asthma and infertility in their parents.
It seems the prevalence of asthma is higher in children whose parents needed medical intervention to conceive than those who conceive naturally. This initial study raises questions about the potential unintended side effects of infertility treatment.
The research was carried out as a joint venture between scientists from Essex and Oxford universities, but researchers are at pains to point out they should not be over concerned.
The research studied nearly 19,000 children across the UK born between 2000 and 2002 with each child placed in one of 6 groups; the group was normal conception. Parents were asked to monitor their child's medical behaviour, focusing primarily on any development of asthma or relevant symptoms such as wheezing.
The researchers also took account of environmental factors such as a family history of asthma, socioeconomic status, pets, gestational age at delivery, type of delivery, and breastfeeding.
Dr. Claire Carson, one of the leading researchers, said: "Although the children born after [Assisted Reproductive Technology] ART are more likely to be diagnosed and treated for asthma than other children, it is important to remember that in absolute terms the difference is quite small."
She added: "Fifteen per cent of the children in our study had asthma at the age of five. Although this figure was higher, 24 per cent, in the IVF children, it isn't much higher than the one in five risk for all children in the UK.
"Although we found an association, we cannot tell at this time if it is causal. Further research is needed…"