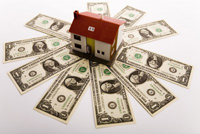 Legal aid will be cut in a bid to save money, it has been revealed.
Justice Minister, Ken Clarke revealed that legal aid will now only be provided for those in desperate need, as the state looks to reduce the legal aid bill by 350 million pounds. The legal aid programme currently costs 2.1 billion pounds per year.
Under the new measures, only those who have less than £1,000 in assents will be given free legal aid; currently, people with less than £8,000 qualify for help and those with less than £3,000 receive free legal aid. For the first time, property values will also be included in the eligibility criteria. The contribution paid by the claimant will also increase from 20 percent to 30 percent of their weekly income.
Ministers are also keen to limit the cases that receive legal aid; currently, a wide range of cases qualify, but ministers are keen to restrict cases to those that involve "genuine legal concern or personal liability or security", rather than those that centre on personal problems.
A spokesperson for the Ministry of Justice said that proposals were being developed and minsters will invite comment and feedback on their proposals when they are published later in the year.