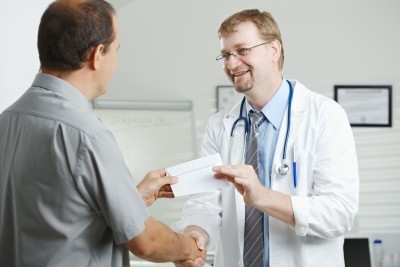 Going to see your doctor when you are ill is something we all take for granted. What we also take for granted is their ability to diagnose and prescribe proper treatment.
It is a job most of us would not want to do simply because it does come with risk. No one is infallible, and that applies to medical practitioners as anybody else.
At times doctors can get it badly wrong as in the case of a woman who became ill during her teens, but years later is still having problems.
At the time the lady in question was taken continuously to her doctors, only to be told that she was suffering from nothing more than a virus. Despite her mother protesting at this diagnosis, particularly when the girl became worse over night, the doctor still maintained the diagnosis was right.
The girl's problems didn't end there. Her parents were advised to take her to hospital. Once there, they were told she would been seen within 10 minutes. It was two hours later before a doctor finally did attend to her. Unfortunately, by then the girl had fallen into a coma.
As a result of this, the girl is now brain damaged and unable to speak. She also needs constant round the clock care.
Her parents decided to claim compensation on behalf of their daughter. Taking out a personal injury claim against the original doctor and the hospital, her parents are expected to succeed in getting paid a multi million pound settlement.
This particular case is just one of many personal injury cases taken on by lawyers every year. Although malpractice suits against medical practitioners are probably more common in the USA, there are cases involving doctors and health professionals in the UK.