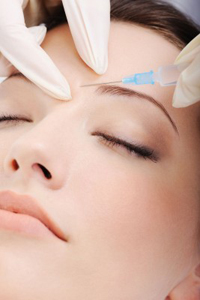 If you have been thinking of getting cosmetic surgery carried out, but don't fancy going under the knife, there is now an alternative available. It's called Ultherapy, although it's only available in the USA at the moment.
What's more it's so brand new, there are only one or two cosmetic surgeons using the new procedure. One of these is Dr. Goldman who has a practice in Ohio, but he isn't pushing the new system yet until he has had sufficient time to ensure it does what it's supposed to do.
He told local reporters: "Until I use it on my patients in my office, I don't really know how well it works."
In order to ensure that Ultherapy is safe and produces consistent results for his patients, Dr. Goldman has come to an agreement with the company that provides the equipment. If he isn't completely satisfied, he can return the equipment.
With that in mind, Dr. Goldman has been road testing the new procedure on just 5 of his patients; up to now the results seem promising. One patient said: "I feel young on the inside and I want the outside to reflect how I feel on the inside."
The lady in question was diagnosed with skin cancer in 2000, and while she beat it the disease did leave its mark – literally. So Ultherapy would be beneficial to her as she doesn't want to be treated with injections and other medical procedures.
Another patient who has agreed to try out Ultherapy said: "I was right on board immediately," after being offered knife-free surgery, as did another older patient, who had never had any previous surgery, but was willing to give the non invasive Ultherapy a chance.
What is different between Ultherapy and traditional plastic surgery? The former uses ultrasound to lift and tighten skin that has sagged. So it is useful for facelifts and other similar operations, which traditionally required cutting.
The ultrasound heats the fat under the skin, which over the following weeks produces collagen naturally. Collagen is needed to firm up the skin.
"So it's like shrink wrap, everything becomes more firm and may actually contract a little bit," Dr. Goldman said.
He added: "In general, we give about six weeks for most patients to really see their result."