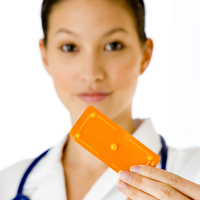 A new report has called for the morning after pill to be sold off-the-shelf like condoms. 
The Royal College of Obstetricians and Gynaecologists believes that emergency contraception should be more widely available and easier to obtain. Experts responsible for the report have suggested that women should able to take the pill without going through a consultation with a pharmacist first. The body also indicated that there were too many health barriers in place for women living in the UK at the moment.
The Better for Women report also suggested that women should be able to take the first abortion pill at home. For women who are less than 10 weeks pregnant, there should also be the option to take the second pill at home as well. In addition, women should be able to access services like consultations over Skype and engage in telephone conversations when considering the option of an early medical abortion. 
The Royal College of Obstetricians and Gynaecologists' report also recommends setting up a series of women's' health clinics, which would effectively serve as a one-stop-shop for specialist services, including smear tests and contraception. 
At present, women who want to take the morning after pill are required to have a consultation with a pharmacist before they can be provided with the tablet, but the report claims that this process can make women feel "uncomfortable, embarrassed or judged." 
Emergency contraception is available free of charge without a prescription in Scotland and Wales, but in England, emergency contraceptives are commissioned locally, and some providers charge a fee. 
The College stated that public health budgets have been reduced, meaning that some services are more difficult to access. BBC figures from 2018 show that up to 50% of councils planned to scale back contraception services and the report suggests that cutbacks could have led to increased abortion rates in older women due to unplanned pregnancies.