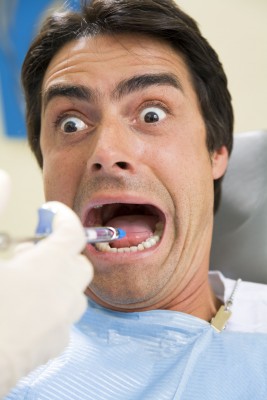 A new study has linked anxiety to poor oral health.
The study, which involved 1,037 participants, measured the levels of anxiety amongst participants and found that a quarter of the group suffered from dental anxiety; this was not classified as just a slight feeling of trepidation about going to the dentist, but a serious fear of seeing the dentist. The anxious participants were divided into three groups, which were classified according to how long the patient had suffered from anxiety; some had always been anxious, some had developed anxiety during their adolescent years and others had developed anxiety during their adult years.
The study showed that people who had always suffered from dental anxiety were more likely to suffer from poor oral health; those who developed anxiety in their adolescent years were more likely to develop oral health problems around the age of 15 and those who had adult-onset anxiety were more likely to lose teeth between the ages of 26 and 32.
Lead researcher, Murray Thomson, professor of Dental Sciences at Otago University, said that the study revealed a significant relationship between anxiety levels and oral health; those who were anxious were more likely to delay going to see a dentist and were subsequently more likely to suffer from oral health problems. Many would only visit a dentist when their symptoms became unbearable; by this time, their condition was advanced and they required complex, expensive treatment.