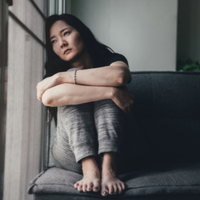 A new study suggests that young people are most likely to feel anxious and low as a result of the Covid-19 crisis.
Research conducted by the Royal Society for Public Health (RSPH) revealed that 70% of 18-24-year-olds are feeling more anxious than usual. This is significantly higher than in other age groups, with 47% of over 75s experiencing heightened anxiety. The survey found that young people are more likely to report low mood and a deterioration in wellbeing than their older counterparts.
Over 60% of 18-24-year-olds said they felt lonelier and more isolated than normal, compared to 25% of participants aged between 65 and 74. The RSPH also found that young people are less likely to be working during the pandemic, with many unemployed or furloughed as a result of working in sectors that have effectively shut down during the crisis, for example, hospitality.
In light of the findings and the timing of the survey to coincide with Mental Health Awareness Week, the RSPH is now calling for more to be done to support young people. Chief executive of the RSPH, Shirley Cramer, said that everyone has faced challenges and difficulties during lockdown, but that it appears that young people are finding life particularly tough. With the survey results suggesting that anxiety levels are high, Ms Cramer said that young people need to have access to tailored services. It is likely that the pandemic will continue to impact our lives for months to come and people who are experiencing mental health conditions and symptoms linked to poor wellbeing should be able to access the support they need.
Dr Antonis Kousoulis, director for England and Wales at the Mental Health Foundation, said that the survey findings were "troubling, but not surprising" due to the fact that the crisis has impacted young peoples' education, social lives, income and relationships.