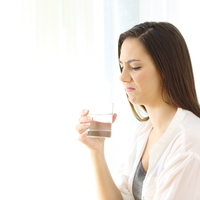 The UK Government has added a loss of taste and smell to a list of key Covid-19 symptoms to look out for, following advice from scientific experts.
Until recently, members of the public were advised to isolate for a fever and a cough, but a loss of smell and taste have now been added to the list. Ear, nose and throat doctors had previously advised ministers to adjust the guidelines and these have now been updated in consultation with scientific advisers.
The advice is to stay at home and self-isolate if you have any of the following symptoms: a cough, a fever and loss of smell, taste or both. Members of the same household should also stay at home for seven days, regardless of whether they have symptoms or not.
A loss of taste and smell are commonly associated with respiratory infections, including the common cold, and may not be symptomatic of the virus, but the government is keen to reduce the spread of infection and keep the R value below 1.
Researchers from King's College London have collected and analysed data from over 1.5 million people via an app. The data shows that the symptoms recently added to the list are relatively common in those who think they have had the virus. The team also believes that additional symptoms could also be included. Research suggests that stomach pain, diarrhoea and extreme tiredness are among the symptoms experienced by people using the app.
Professor Tim Spector, lead researcher, suggested that there are up to 14 symptoms, which could be linked to Covid-19 based on the findings of the app and information collected from people who had a positive swab test. Prof Spector is calling for the advice to be updated again to include a wider range of symptoms and ensure that more people are tested and diagnosed. By restricting the range of symptoms listed, people who may have Covid-19 might be going about their daily business without even being aware. Expanding the range to include additional signs that have been picked up in individuals with positive tests could help to identify more cases and reduce the spread.