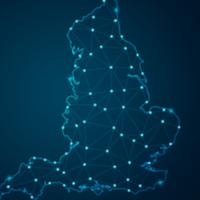 Residents in England are adapting to a new 'rule of 6' as ministers grapple with an increase in Covid-19 cases. 
From Monday 14th September, people will be required to socialise in groups of six or less. The move comes after a spike in cases in recent weeks. The rule of 6 applies to both indoor and outdoor gatherings in England and Scotland and indoor groups in Wales. 
Following weeks of falling case numbers, there has been a widespread increase in cases across the UK in the last fortnight and scientific advisers now believe that the R rate has risen above 1. This is critical because it means that the virus is growing. On Sunday 13th September, the UK recorded more than 3,000 new cases of Covid-19 for the fifth consecutive day. 
By taking action now, the government is aiming to prevent the infection from spreading and reduce the risk of more deaths linked to the virus. Although case numbers are rising, they are much lower than the numbers recorded in April and May, and hospitalisation and death rates remain relatively low. Ministers are hoping that introducing stricter measures on socialising will help to bring the R rate down and prevent an increase in patients needing hospital treatment. 
The public is urged to take heed of the new measures and to abide by social distancing regulations to avoid a surge in cases, hospitalisations and deaths. The trend in the UK reflects global patterns, with numbers rising in many parts of the world and Spain and France experiencing a dramatic increase in cases in the last month. The government hopes that the new rules will stem the spread, keeping numbers down and preventing a similar curve to the one seen in Spain and France. Both countries have reported over 10,000 cases per day in recent days. 
Speaking to the BBC on Monday 14th September, Crime Minister, Kit Malthouse suggested that it was likely that the vast majority of people would adhere to the new guidelines. Mr Malthouse also encouraged anyone who does have concerns about mass gatherings or large parties congregating at houses to get in touch with the local police. People who ignore police warnings can be fined £100, with charges increasing for repeat offences up to a maximum of £3,200. Organisers of illegal mass gatherings, for example, raves and house parties, now face fines of up to £10,000.