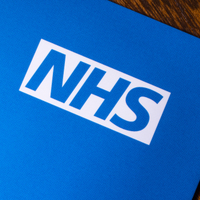 NHS Blood and Transplant has launched an urgent appeal for people living in Kirklees to come forward and donate blood plasma.
In July, there was an outbreak of Covid-19 cases in the area, and NHS representatives are now urging people who had the virus to consider donating their blood plasma to help others. According to NHS Blood and Transplant (NHSBT), blood plasma taken from people who have successfully fought the virus can be used to treat those who develop severe Covid-19 symptoms. A spokesman urged anyone who has had the virus to donate, but stressed that male donors were particularly sought-after.
In July, the infection rate in Kirklees increased to 33.8 per 100,000 people, and the council worked with public heath bodies to introduce measures to promote social distancing and bring case numbers down. By the end of August, the rate had fallen to 27.7. Following the outbreak, the NHS launched an appeal to urge Kirklees residents affected by the virus to donate their blood plasma in a bid to save lives.
When the virus gets into the bloodstream, the body reacts by creating antibodies, which can be found in the plasma. Studies and trials have suggested that injecting plasma from people who have previously had the infection can help those who currently have it to recover.
A spokesperson for NHSBT said that people who are donating their blood plasma are making a positive difference, as they are helping individuals who may be struggling to produce an immune response to the virus independently. Everyone who has had the virus is welcome to participate in the trial, but NHSBT is particularly eager to get males involved, as they tend to have higher antibody levels. 
NHSBT is encouraging people to get in touch as soon as possible. Blood donations can be used promptly in line with demand, but they can also be frozen, which could prove critical if there is a surge in cases in the future.