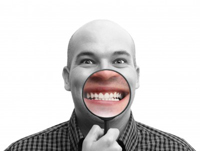 Prince William may have come under fire for his increasingly noticeable bald-patch but he has also inherited something else from his father, the ability to raise money for charity and close business deals.
Prince William has inherited male pattern baldness from his father and has been sporting an increasingly large bald patch, which has not gone unnoticed by the British press; however, he has made the headlines for a different reason, after closing an extremely lucrative business deal, worth 14 billion pounds.
The Prince took to the phones at the annual charity day, which involves bankers and brokers from some of the biggest firms in the world. The 14 billion pound deal was made between Barclays and Credit Suisse and commission from the deal will go to several charities, including Skill Force, a charity which supports underprivileged children, of which William is patron.