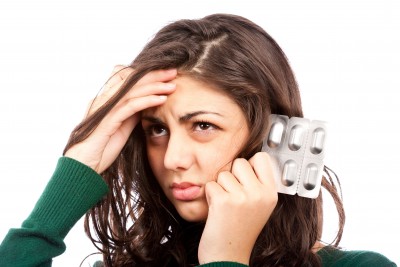 An expert Trichologist from Evesham in Worcestershire was recently invited onto a Channel 5 TV programme along with Gail Porter. The latter is a constant sufferer from Alopecia.
Sally-Ann Tarver who was on the Vanessa Show to talk about the problem of alopecia said afterwards: "I found the experience slightly nerve racking but great fun. It was brilliant to be picked for the show over the London trichologists who are usually asked to do these kind of features, and hope I'll be asked again in the future."
Ms Tarver also has another claim to fame. In 2007 during the floods that devastated Worcester and surrounding areas, Ms Tarver had to be rescued from the first floor of her shop in Evesham.
In case you missed the programme, you can watch it again either on YouTube or by visiting five.tv/shows/the-vanessa-show/episodes/episode-18-95.
Whatever the reasons for hair loss, for those who happen to possess the gene, there is little (at the moment) that can be done about it.
Gail Porter's hair loss is probably caused by stress, whereas male and female pattern baldness is generally genetic.
The major problem for many is that people who are genetically predisposed towards baldness will still cling to the hope they can buy products that will regrow their hair. Most however, will only thicken what hair is left.
One such product uses laser technology to stimulate hair follicles, which in turn promotes growth and thickening.
So, while loss of hair maybe inevitable for many people, stimulation and thickeners could be the answer for any hair that remains.