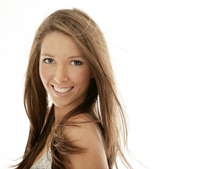 A new company which specialises in helping women suffering from hair loss has opened a branch in Scotland.
The Greater Manchester-based business has found sales of its products and services have rocketed in the four years it was established. It is expected that turnover will double this year; at the end of August last year, revenue had risen to £250,000 from £60,000 in the company's first complete year.
With sales figures like these, it is evident that many women are worried about hair loss, and more importantly want to do something about it.
The company was started in 2007, and specialises in treating hair loss disorders such as trichitillomania, alopecia or hair loss due to chemotherapy and other similar treatments. The main product on offer called Enhancer is an alternative to a traditional surgical hair piece. It is a combination of hair extensions and a mesh which is attached to the scalp.
The managing director and company owner Lucas Sojka told local reporters: "The beauty of The Enhancer is that the hair looks natural,
"Women can swim, wash their hair, style it and go out to parties, all without having to worry about it falling out of place or feeling uncomfortable, and with good care and attention it will last up to two years.
"The system works by using a fine material mesh which is applied to the client's scalp and we pull through the clients' own strands of hair through the mesh and secure it using a micro-bonding technique, one of the most efficient bonding methods on the market.
"Real hair is then woven through the mesh. Nobody can tell it's not the client's hair and it doesn't look like a wig. The client's natural hair grows through the scalp and blends with the new hair; it's an integrated hair solution system.
"The reason we have expanded into other areas is to cater for clients all over the UK so they don't have to travel for hours to see us in Manchester."
He added: "The business has done well especially in bad economic times, and now we want to expand, but I believe in doing this slowly because we want to maintain the quality of our service and be able to manage it without losing focus on our clients."